4/16/18:
"The Sandlot" turns 25 years old. Does it still hold up as one of the greatest Baseball movies?


4/12/18:
He is coming, better not go camping tomorrow. He's back the man behind the mask and he is after your soul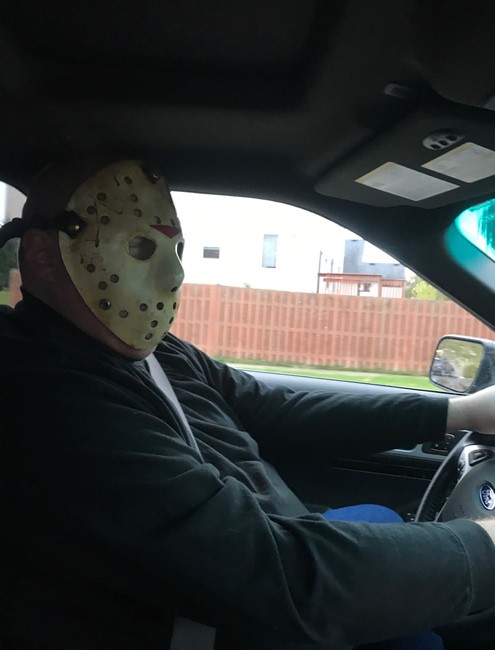 3/4/18:
Connor's 2018 Basketball Picture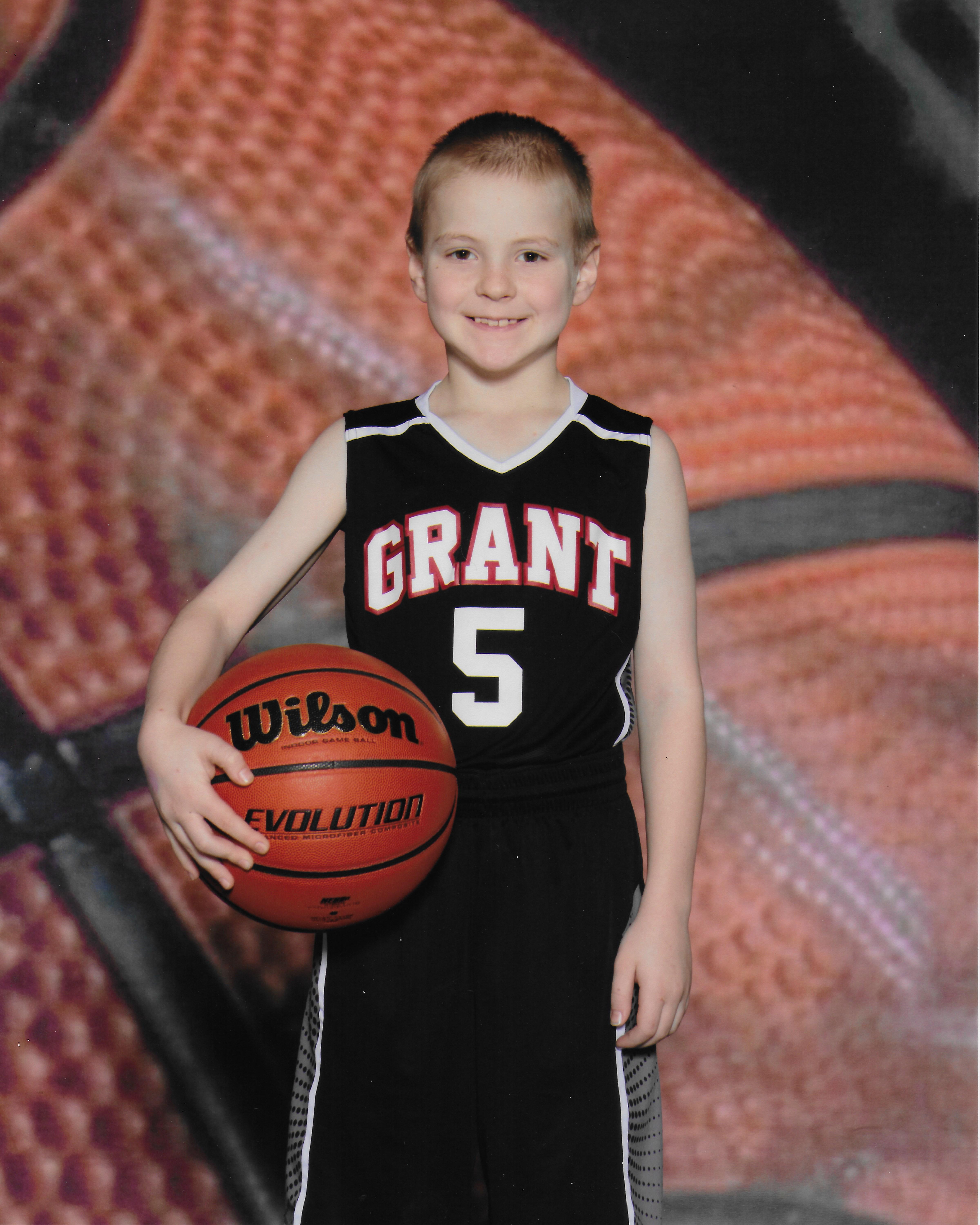 1/29/18:
Four years ago my father died from cancer. I have written a song titles "1946" and decided to record it with the kids help.


1/14/18:
My Best & Worst of Games and Movies for the year 2017. Including Katie's picks


10/10/17:
2017 Fall Family Pictures.
Click the Pictures link above to see all on Flickr



9/22/17:
One more final thought about the 2017 film "It". I did get creped out at a few scenes but had nothing to do with the clown. Had to do with the bully's that make the "Losers Club" another living hell. They are reckless and seem more psychotic then in the original 1990 miniseries

9/19/17:
"It" (2017) Thoughts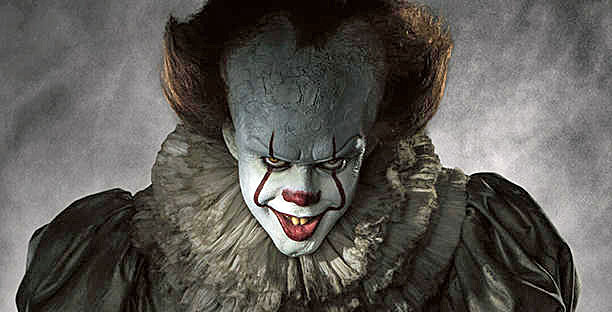 Went and saw the horror movie everyone is talking about, "It" I am not going to mention anything about how so many people are scared to see this or the original ABC mini-series. I personally thought the old film was a lot better then this remake. However I did enjoy the fact that the new movie stayed in one time line, where as the original had constant flashbacks to the characters childhood. The remake stayed in the past and I did enjoy that part. The movie is not that scary as long as you've seen the original, the clown in this movie is a lot more scary looking and sounding and I did not enjoy that part. In the original, Tim Curry's performance and look of Pennywise was a lot more horrifying, meaning that he looked and acted like a fun harmless clown that could trick children to meet their doom. The new Pennywise is a monster clown that would scare the hell out of the kids and would not have the luck drawing them closer. The new film also had more violence, gore and a lot of swearing. You can have a really scaring horror movie without that amount of gore. Personally I enjoyed the original miniseries.

8/29/17:
David drew the logo from Harts Tractor by himself. He did NOT trace it. I think he did a good job, and my dad would be happy with it.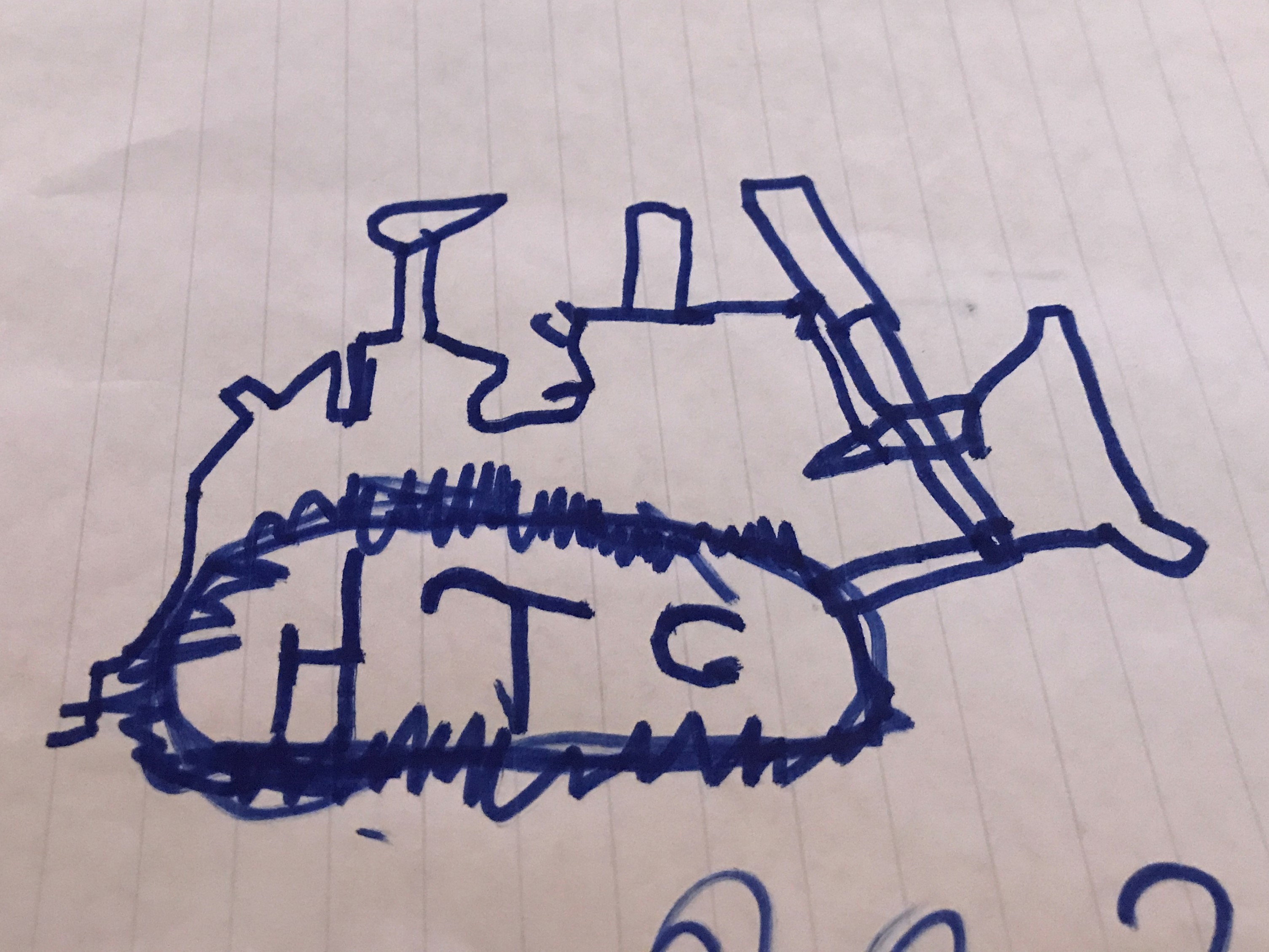 8/15/17:
150,000 Gamer Score on Xbox:
This year I had a goal, earn at least one Achievement a day on Xbox. So far I have stayed on track but little did I know I would reach the 150,000 mark. As I was coming close to 150 I wanted to hit exactly 150 even. Thanks to completing the Batman: Season 2: Episode 1, I reached my goal. Next goal 200,000 which will take 3-5 years I bet.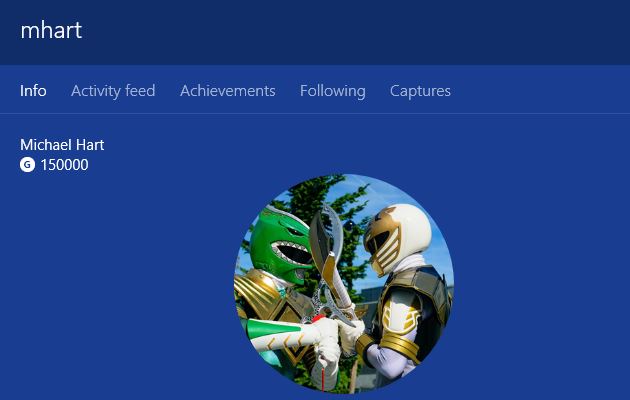 8-6-17:
Photo ops: from Flashback Weekend Horror Convention 2017.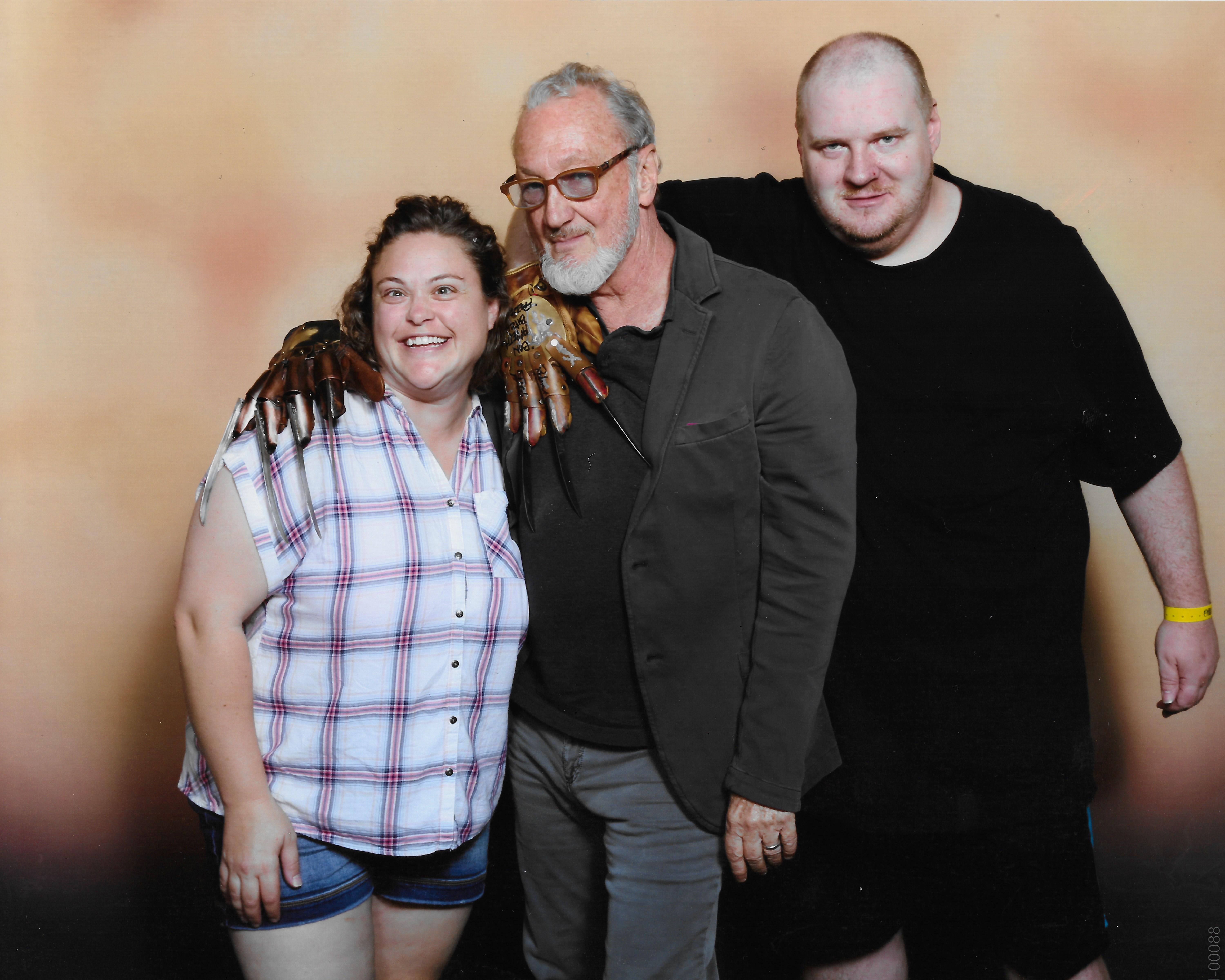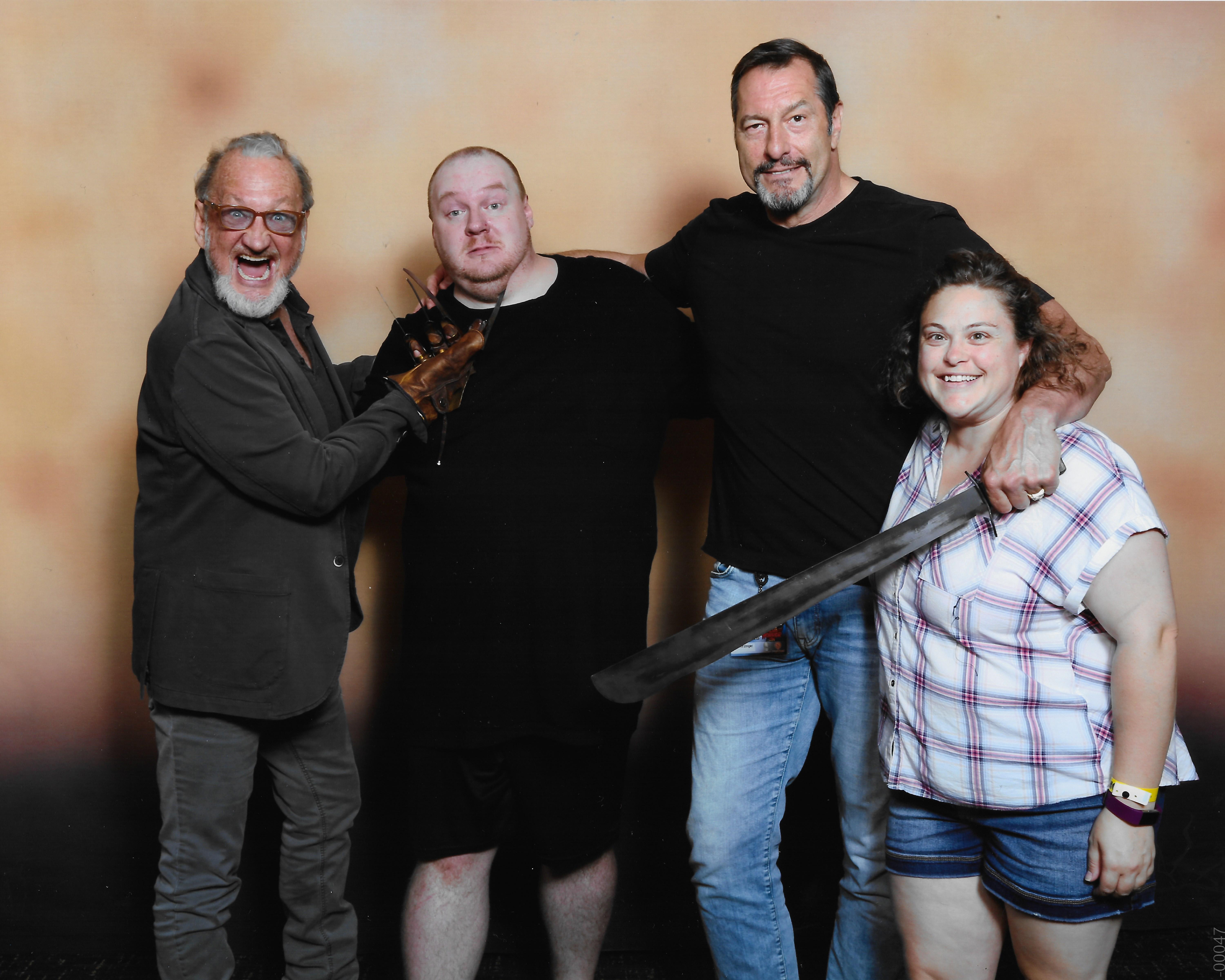 Left: Robert England (while I am wearing one of my gloves on this shoulder) Right: Freddy Vs. Jason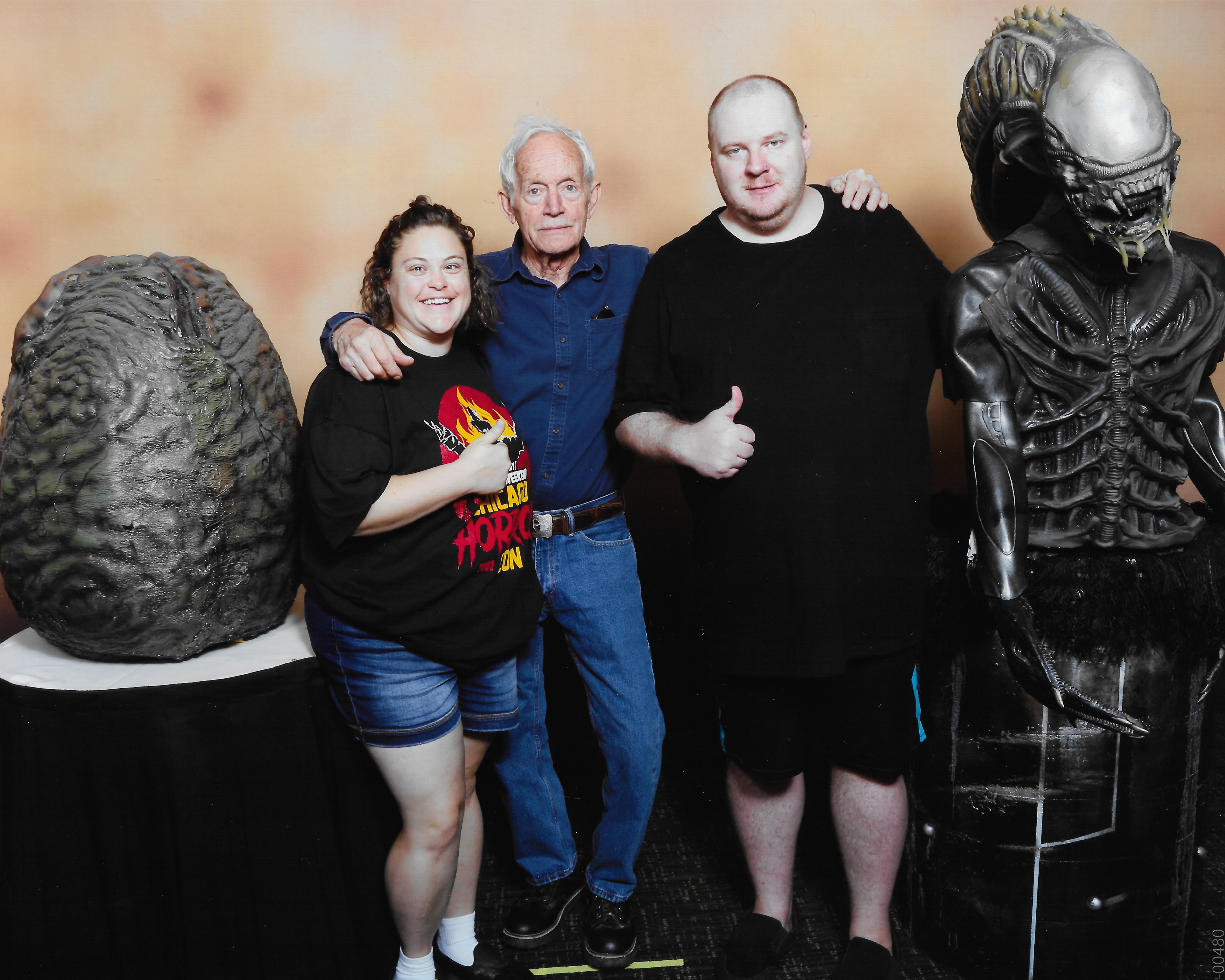 Lance Henrik-sen who is most know for Playing Bishop in the Alien Franchise

8-4-17:
Got to meet Robert Englund:
Was able to meet, talk and get a picture taken with my favorite anti-hero Freddy Krueger at a horror movie convention.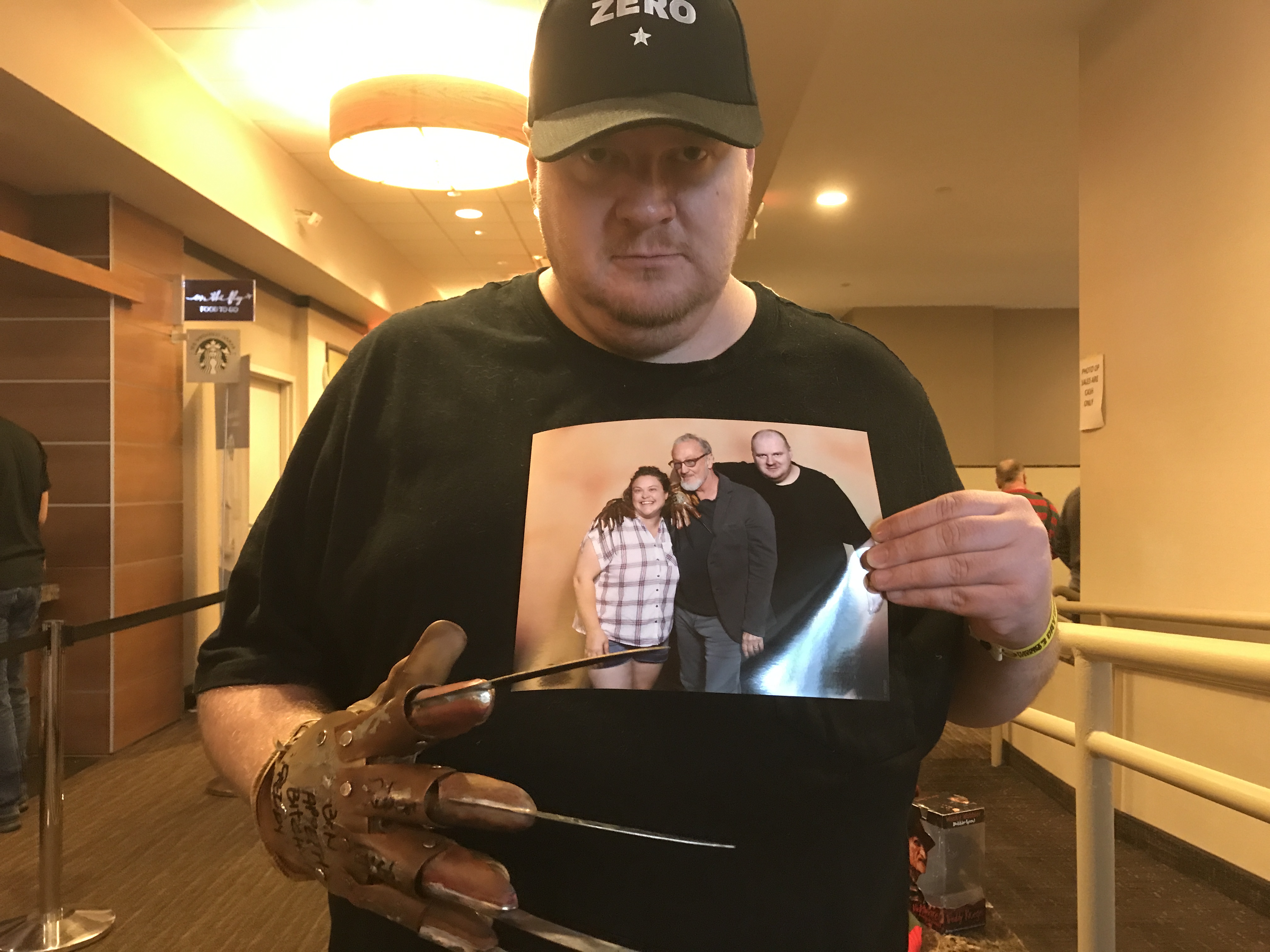 7-28-17:
Months ago I found out a small video game company was working on a new Friday the 13th game. However since they were not a huge devolper they starter a Kickstarter page when you can donate money and buy special things like an artbook, soundtrack and many more. They raised enough the so the game could be made and released. As an award for all the people who back the game we were receiveed a special Jason character that was developed by Tom Savini. It was meant for the backers only and would be sold online at all. Well today either the devolper or Microsoft screwed up and put the exclusive Jason to purchase for FREE. Now everytime I play the game with other humans they all use the Savini Jason. I felt special and cool for having this Jason (you can see a picture a few posts down of him) but now everyone has him. Hundred of people went to Twitter including myself and complained about the innadent. The devoplers response were almost all the same. Here are just four snapshots I took while waiting in the dentist office.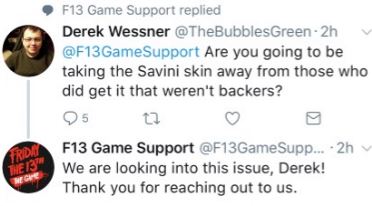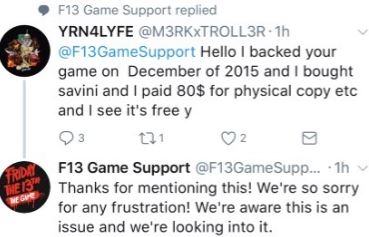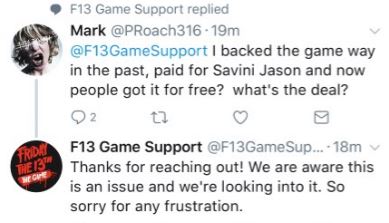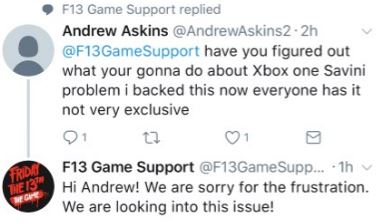 7-27-17:
Wal-Mart Sucks.
Last week the new SNES Classic system went up for pre-order on Wal-Marts website. I was lucky enough to grab one. However due to an "error" they had to cancel everyones pre-order. I will never buy anything on their website again. I already hate going into their stores. This is part of the email I received




7-14-17:
Dead Rising 2 game fail:
I was playing Dead Rising 2 and I was going after the Save 50 Survivors Achievement. I thought by the time the game was coming to an end I had to have 50 survivors. I beat the game and got my summary, as you can tell by the picture below I was missing ONE. Got the best ending and all the gifts for Katey, but damn.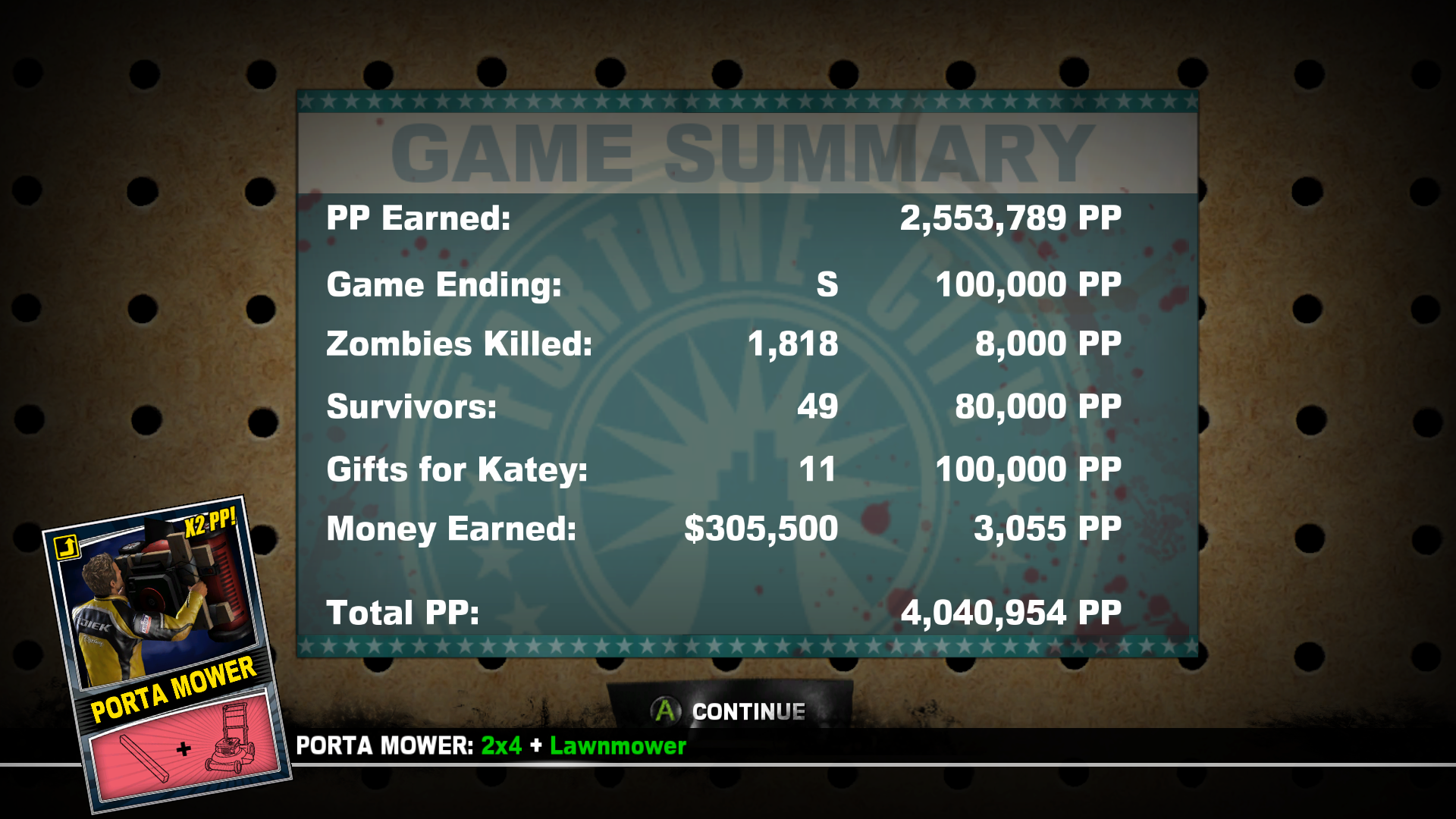 7-12-17:
Today is my wife Katie's birthday. My gift to her was a song I had written, AB/CB


7-11-17:
Mini Power Rangers (2017) movie review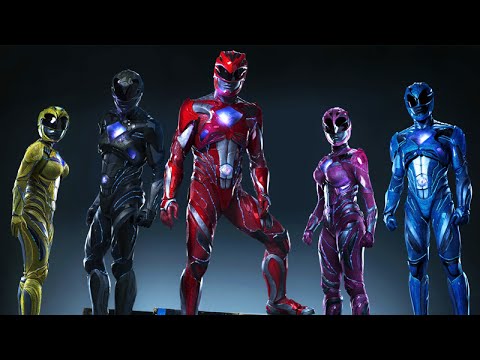 Broke down and decided to watch the new Power Rangers (2017) movie. It was just as bad as I thought it was, but there were a few things I somewhat enjoyed and some bad things that I just must get off my chest. So here is my Pros & Cons of Power Rangers (2017)
---
Pros:
The first 3 minutes felt exciting, I would have loved seeing or knowing more of what was going on.

I enjoyed the character of Billy in this movie, yes, he is still the nerdy kid of the bunch but was more down to earth then the rest of the morons.

No sequels

The cameo of the original Green and Pink Rangers, Jason David Frank and Amy Jo Johnson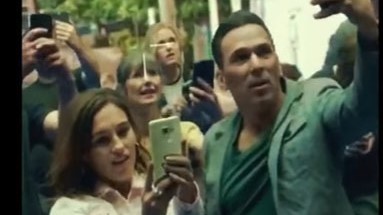 ---
Cons:
The whole damn movie

The cast and acting, even Bryan Cranston could save the movie from terrible acting.

Why did they need to play the iconic "Go Go Power Rangers" song that was recorded for the 1995 film?

Left it open to some interesting things like fining the "Zeo" crystal but again no sequels. Thank God.


7-10-17:
Got glitched again in the Friday the 13th Game. Jason just waving as the car drove by me.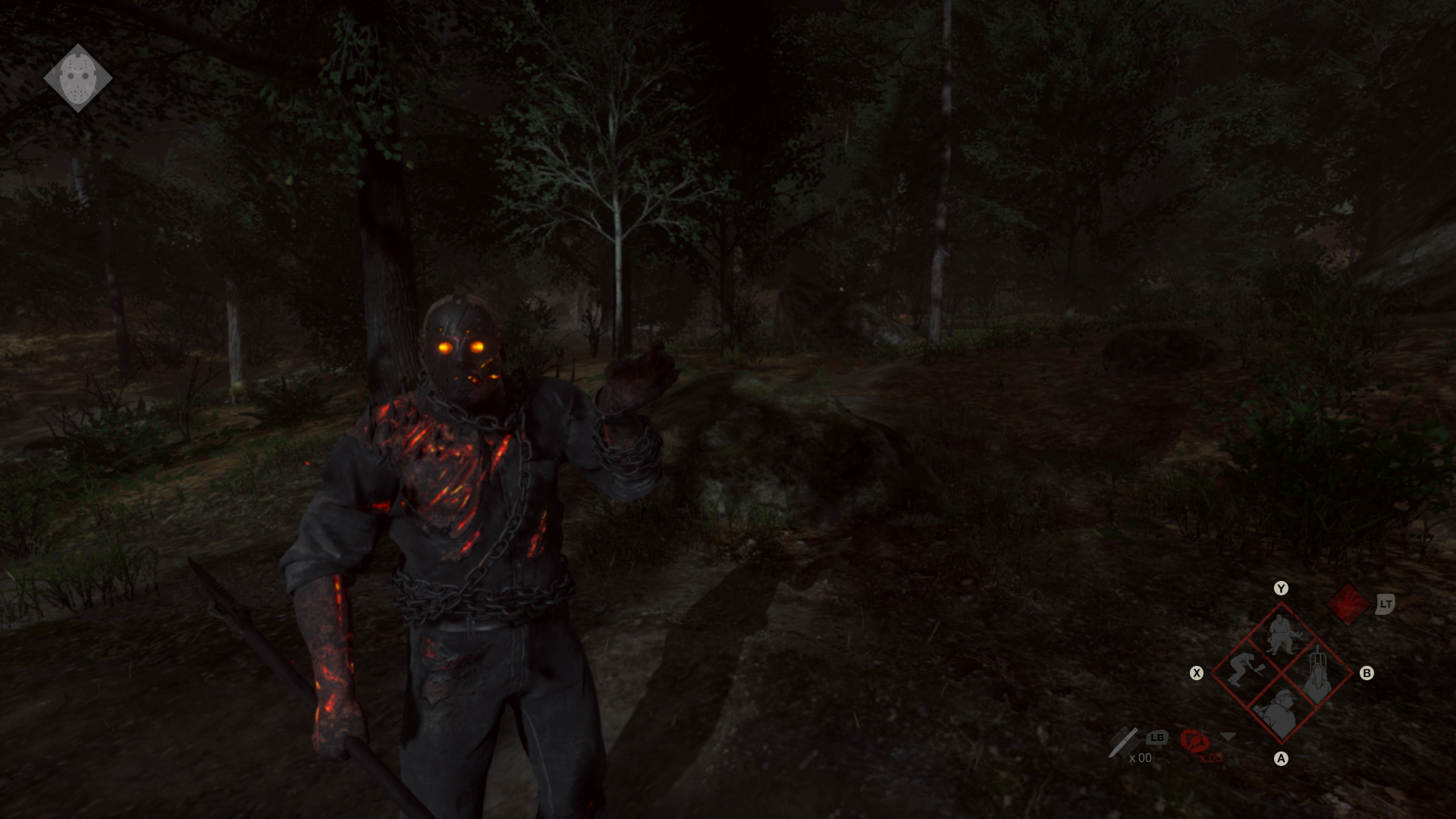 7-10-17:
Connor loved all the attention he was getting with the life guards at the local pool. Even got one of the girls to babysit him next time.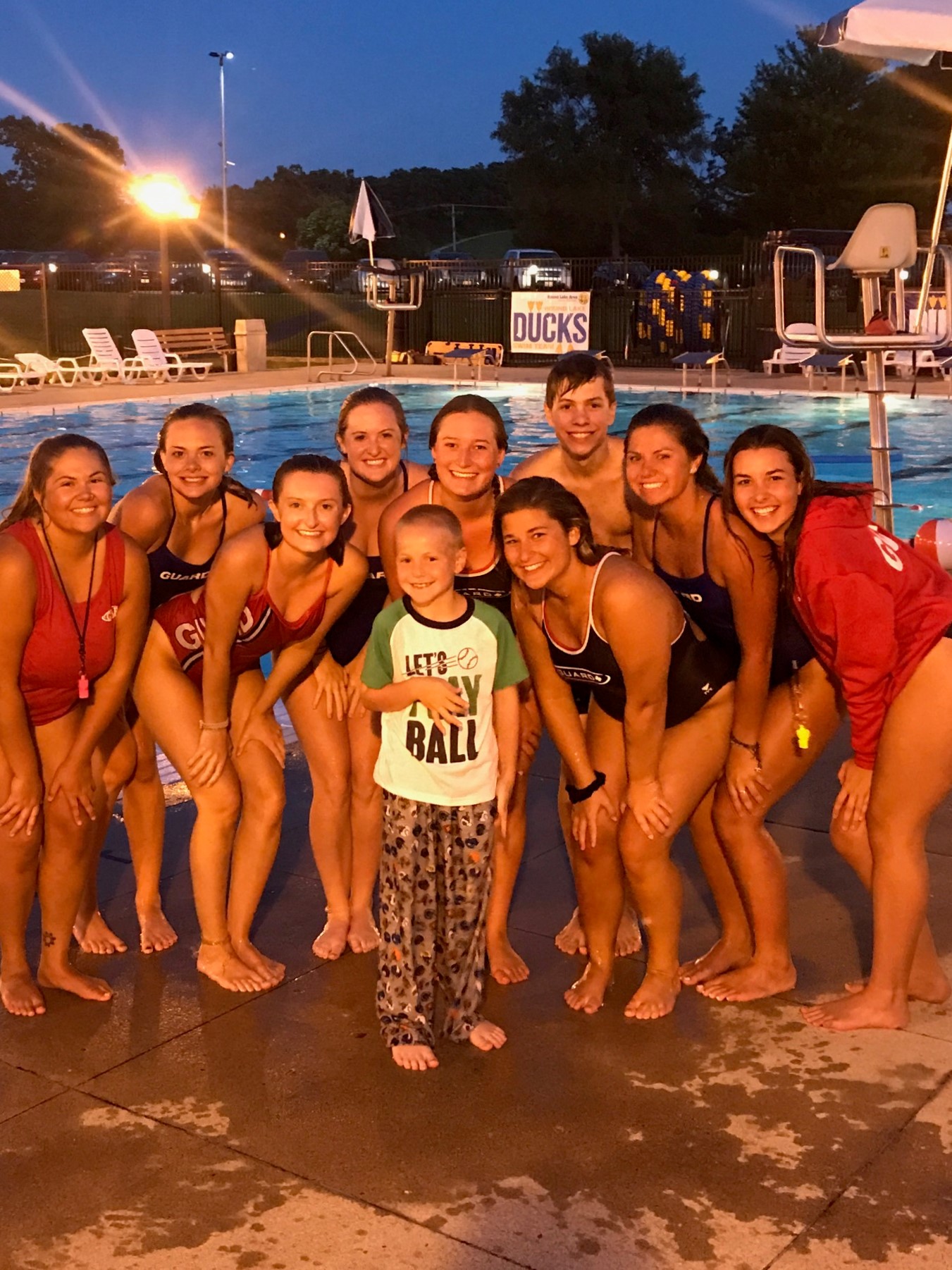 7-4-17:
Happy 4th of July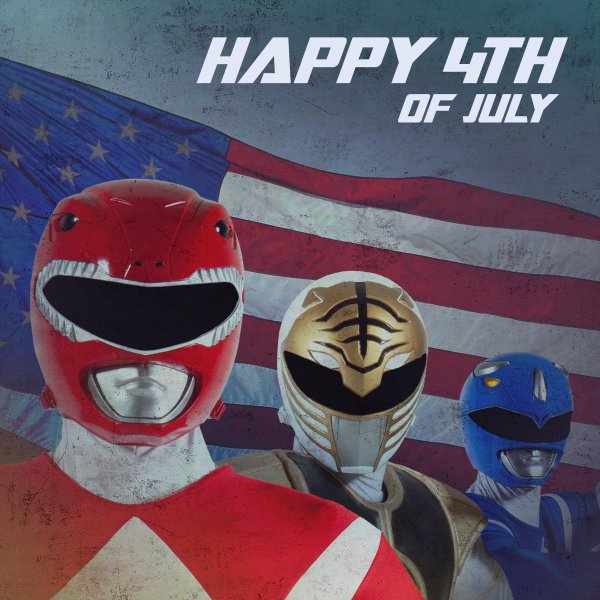 7-3-17:
Cheaters Suck!!!
Still been playing the new Friday the 13th game. The game is still not perfect and has bugs and glitches. One of the newly discovered glitch allows you to back into a wall and enter a room that is not suppose to be there, which means Jason can not find him or kill him. I saw one of these cheaters exploiting the glitch and knew where he was, I found a riffle and shot him in the back killing him. Sure I lost a lot of experience points but it was well worth it.



7-3-17:
Misc. jokes.


6-30-17:
After almost 12 years I have finally upgraded to a new computer.

6-25-17:
Friday the 13th: The Game
Recently a new Friday the 13th game was released. It has issues with disconnecting from the servers and crashing the game straight to the main menu. As an apology, Gun Media has released a NES retro skin for Jason. I call him "Blue Barry Jason." Actual picture of me playing as him. I should have taken a picture with his moms head next to him.



6-23-17:
Happy 26th Birthday my little blue friend Sonic the Hedgehog.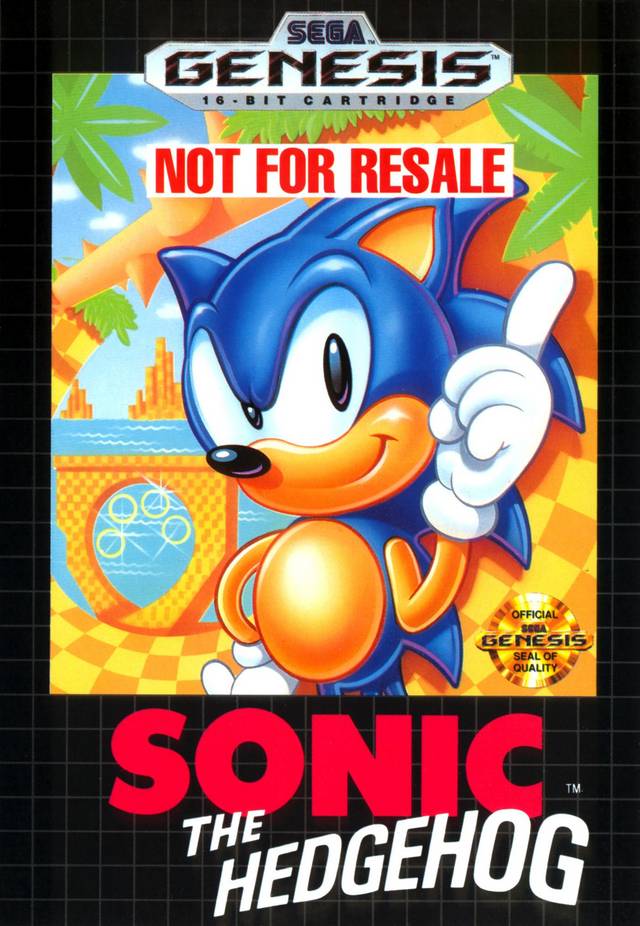 6-22-17:
David & Connor's 2017 Baseball Pictures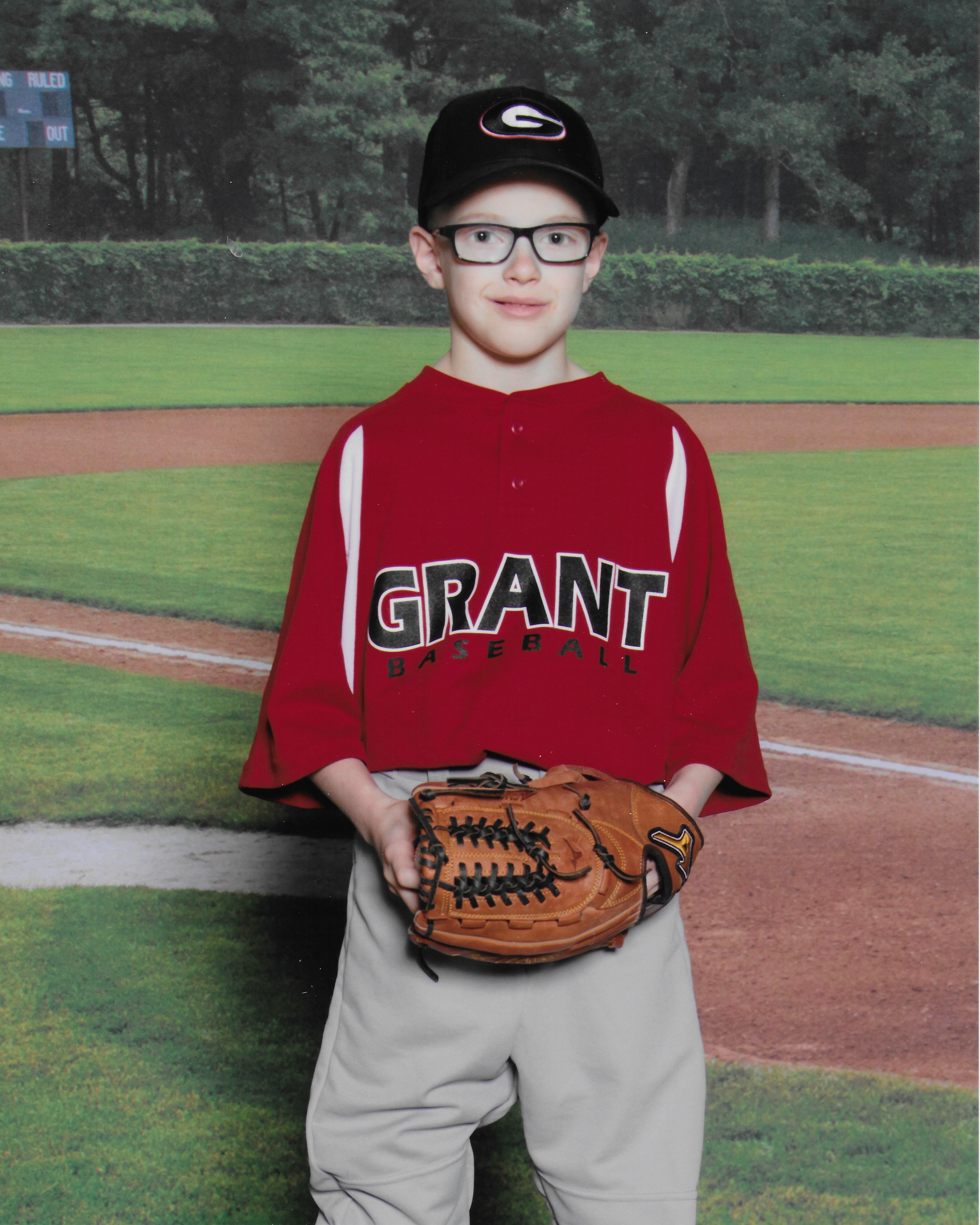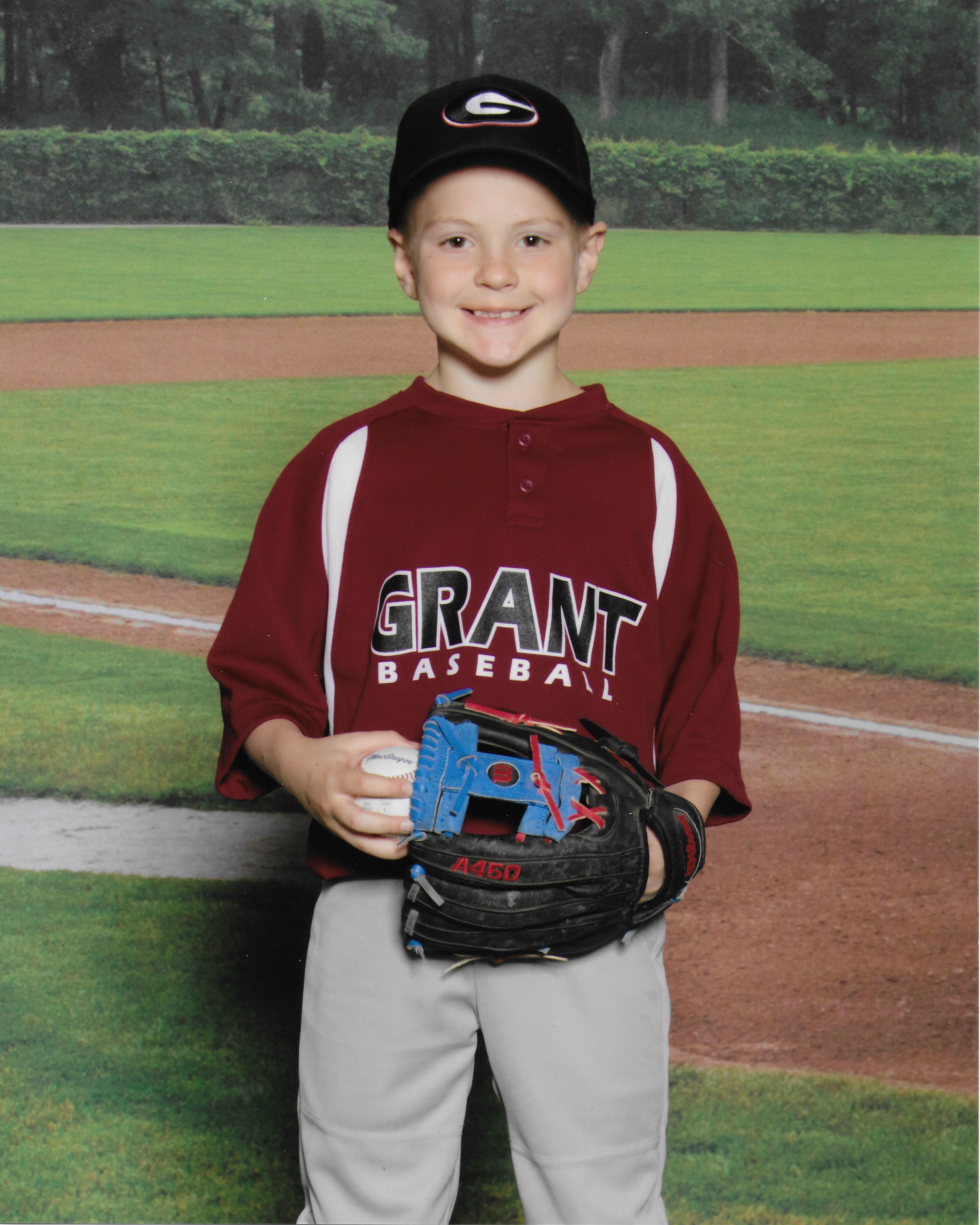 6-21-17:
Connor was called in to pitch the final out of the inning due to the pitcher before him hit two kids with the ball. I was amazed that he struck out the batter. The next inning he was pitcher again, which I was unable to record but he struck out two kids in a row. It was a playoff game which they lost so his season came to an end, but he really kicked butt.


6-21-17:
About a month ago I decided to "quit" Facebook. I deleted ALL my friends & family except my wife. I have not deactivated it since I like my address, facebook.com/mikehart/ and I still am on Facebook to see sites I follow for news or whatever. I can not see any of my friends posts. I have decided to focus more on my website and maybe more active of Twitter. You can find me on Twitter by searching @Mhart.

6-21-17:
Finally getting my website to work on my new hosting provider. Almost everything works except I did lose my Best & Worst Movies and Games of 2015. I still have my list which I might put up, but I am not redo the entire page.

6-20-17:
Transferring to a different web hosting server. Things may not be working until I figure everything else. One thing is for sure if you are thinking about creating your own website, do not use Yahoo/Aabaco Small Business.

5-27-17:
Best & Worst Movies and Games of 2016






---
Older News