10/21/19:
My Home Arcade Update:
I have added and changed a few things on my Arcade1Up cabinets. I have upgraded both Mortal Kombat and Pac-Man with light up marquee's and custom risers with graphic art. Also added Teenage Mutant Ninja Turtles which also includes Turtles in Time. Also new are stools for both Mortal Kombat and Pac-Man.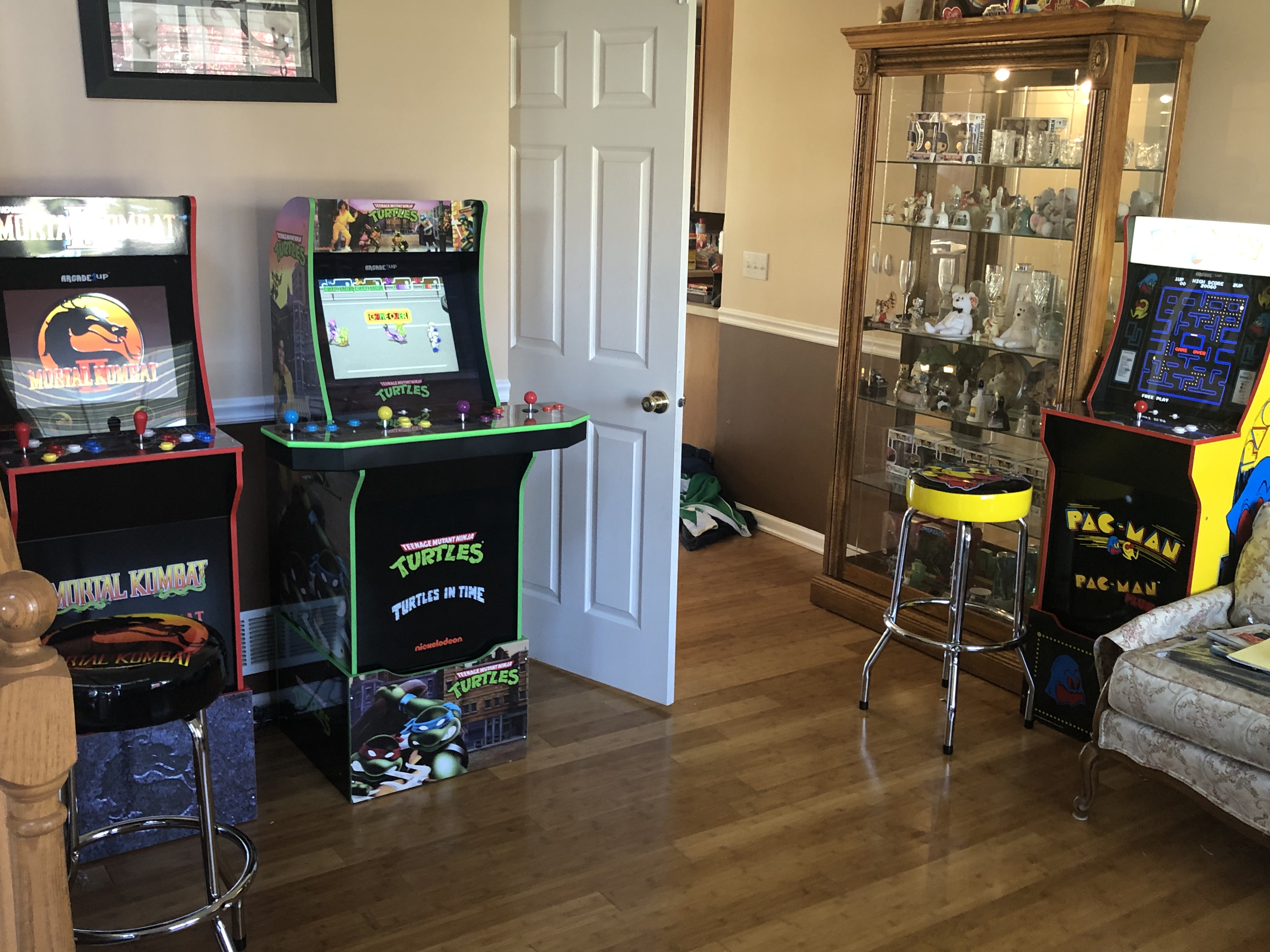 10/21/19:
David's Halloween Costume
This year for Halloween David is dressing up like the Angry Video Game Nerd. He already went to a dance dressed up as him and people loved it.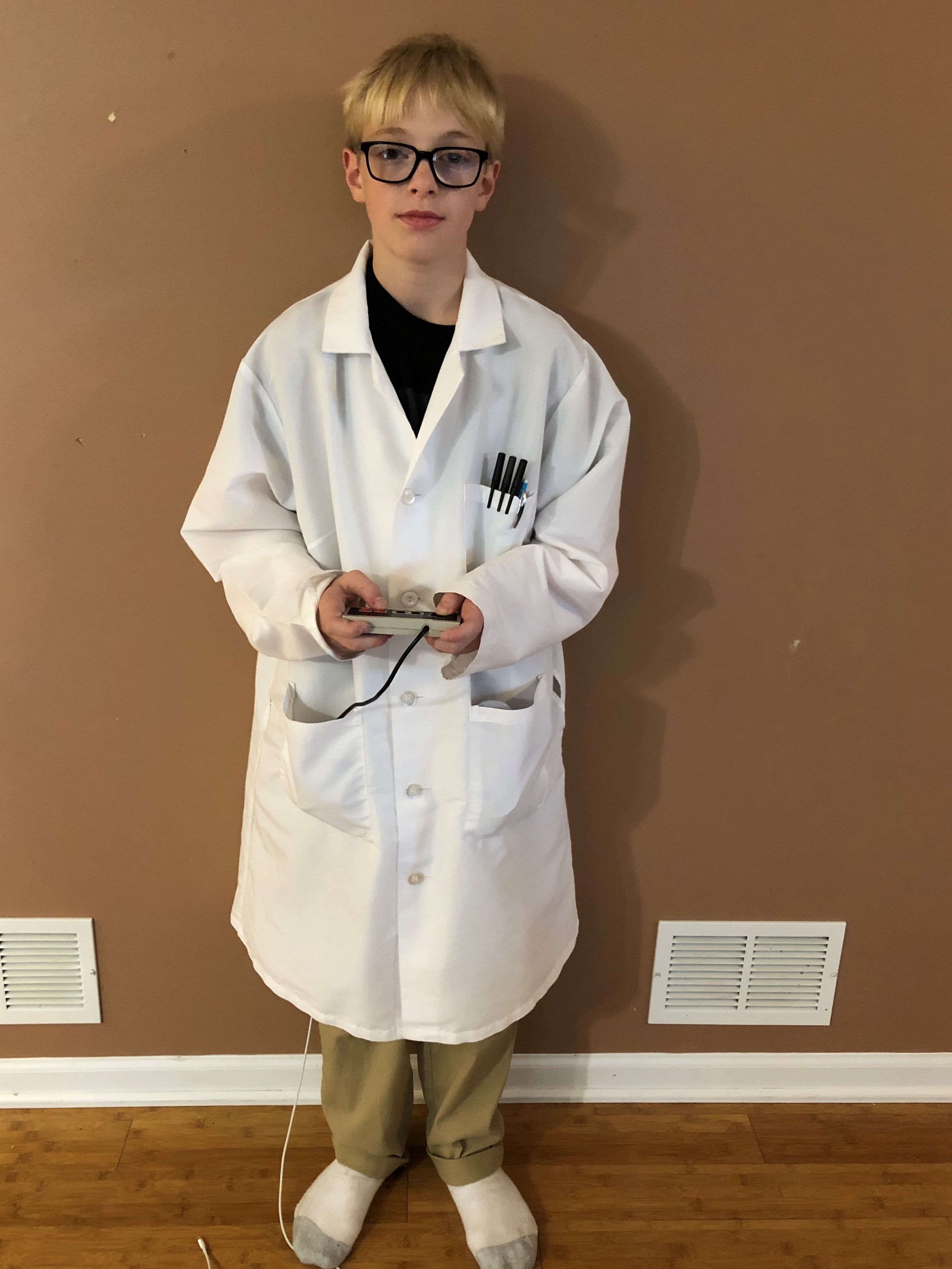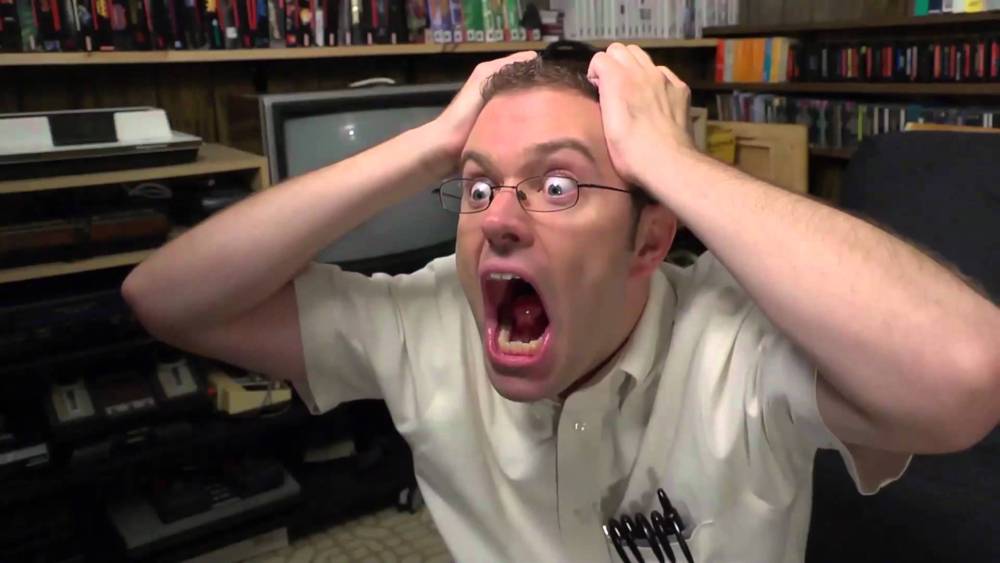 10/21/19:
Connor's 2019 Grant Jr. Bulldogs Football Picture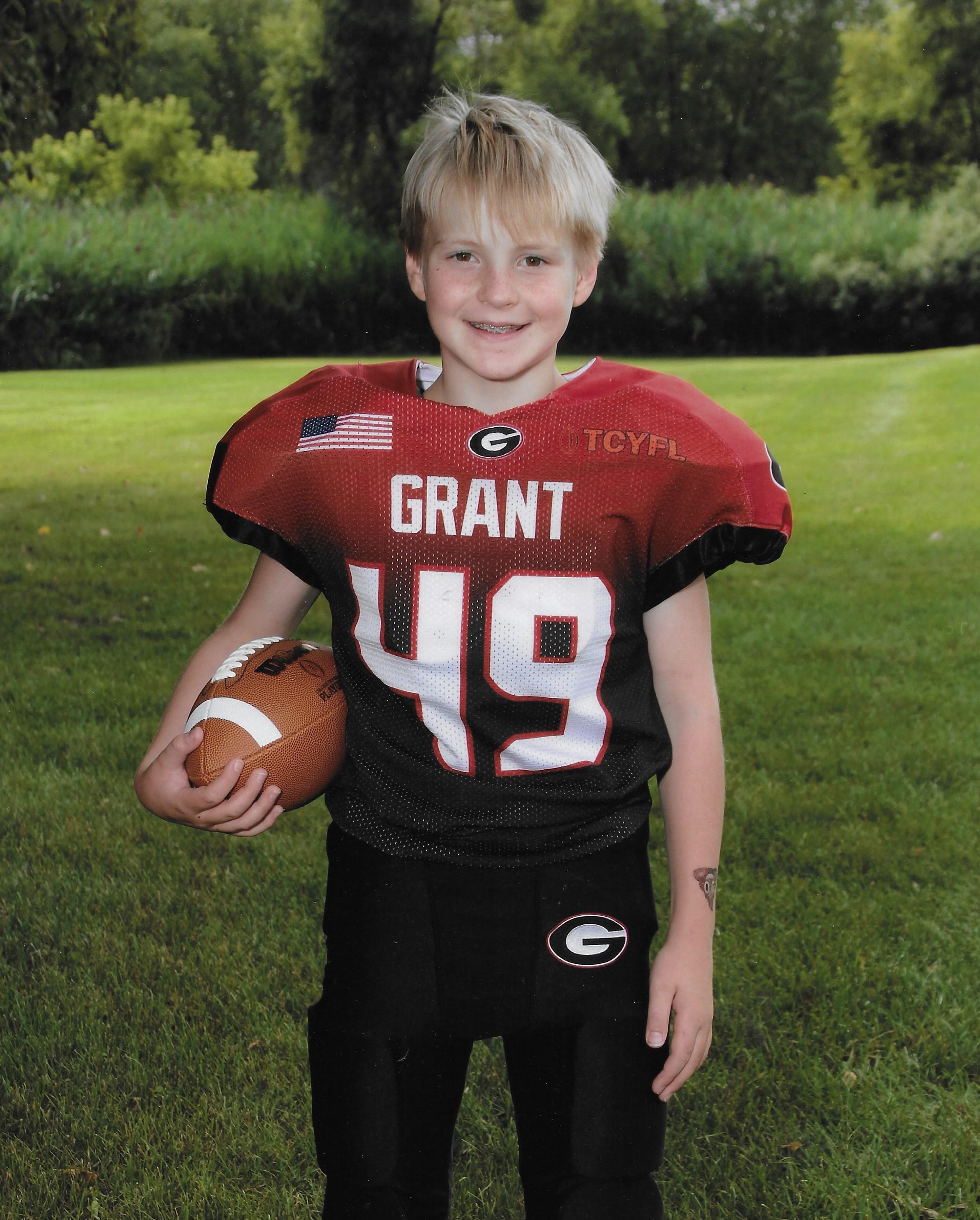 10/20/19:
My Top 100 Video Games of all time.
I went though and made a list of what I think are my favorite video games of all time. There is no way I could list them from best to worst so I just made the list in alphabetical order.
Adventure Island - NES
Alan Wake - Xbox 360
Alien Isolation - Xbox One/PS4
Animal Crossing New Leaf - 3DS
Batman Arkham Asylum - Xbox 360/PS3
Batman Arkham City - Xbox 360/PS3
Battletoads - NES
Bioshock - Xbox 360
Borderlands 2 - Xbox 360/PS3
Bubble Bobble - NES
Call of Duty 4 Modern Warfare - Xbox 360/PS3
Castle Crashers - Xbox 360
Castlevania - NES
Castlevania Lords of Shadow - Xbox 360/PS3
Castlevania Symphony of the Night - PS1
Chip 'n Dale Resuce Rangers - NES
Condemned Criminal Orgins - Xbox 360
Conker's Bad Fur Day - N64
Contra - NES
Costume Quest - Xbox 360
Crackdown - Xbox 360
Dead Rising 2 - Xbox 360/PS3
Diablo 2 - PC
Donkey Kong Country - SNES
Doom - PC
Double Dragon - NES
Duck Tales - NES
Fable 2 - Xbox 360
Final Fantasy 7 - PS1
Friday the 13th The Game - Xbox One/PS4
Gears of War 2 - Xbox 360
Ghostbusters The Video Game - Xbox 360/PS3
Golden Axe - SG
Guitar Hero 3 - Xbox 360/PS3
Halo - Xbox
Halo 2 - Xbox
Halo Reach - Xbox 360
King's Quest 6 - PC
Legend of Zelda - NES
Legend of Zelda: A Link to the Past - SNES
Legend of Zelda: Breath of the Wild - Switch
Legend of Zelda: Link's Awakening - GB
Legend of Zelda: Majora's Mask - N64
Legend of Zelda: Ocarina of Time - N64
Legend of Zelda: The Wind Waker - Gamecube
Legend of Zelda: Twilight Princess - Wii
Lego Star Wars The Complete Saga - Xbox 360
Mario Kart 8 - Wii U/Switch
Mario Party 4 - Gamecube
Mega Man 2 - NES
Metroid Prime - Gamecube
Mortal Kombat 2 - Arcade
Mortal Kombat 2011 - Xbox 360/PS3
Mortal Kombat Shaolin Monks - Xbox/PS2
NBA Jam - Arcade
New Super Mario Bros Wii - Wii
Pac-Man - Arcade
Paper Mario N64
Pitfall - Atari 2600
Pokemon Gold/Silver - GBC
Pokemon Snap - N64
Pokemon Stadium - N64
Pokemon Yellow - GB
Portal 2 - Xbox 360/PS3
Punch-Out - NES
Resident Evil 4 - Gamecube
Resident Evil 7 Biohazard - Xbox One/PS4
Rock Band 3 - Xbox 360/PS3
Sonic Adventure - Dreamcast
Sonic CD - Sega CD
Sonic the Hedgehog - SG
Sonic the Hedgehog 2 - SG
South Park The Stick of Truth - Xbox 360/PS3
Star Wars Dark Forces - PC
Star Wars Jedi Knight Jedi Academy - PC
Star Wars Rebel Assault - PC
Star Wars The Force Unleashed - Xbox 360/PS3
Streets of Rage 2 - SG
Super Mario 64 - N64
Super Mario Bros - NES
Super Mario Bros 3 - NES
Super Mario Galaxy - Wii
Super Mario Galaxy 2 - Wii
Super Mario Land 2 - GB
Super Mario Odyssey - Switch
Super Mario RPG - SNES
Super Mario World - SNES
Super Metroid - SNES
Super Smash Bros Melee - Gamecube
Tecmo Bowl - NES
Teenage Mutant Ninja Turtles 1989 Arcade - Arcade
Teenage Mutant Ninja Turtles: Turtles in Time - Arcade
Terminator 2 The Arcade Game - Arcade
Tetris - GB
The Simpsons Arcade Game - Arcade
The Simpsons Game - Xbox 360/PS3
Warcraft 2 - PC
Wii Sports - Wii
Zelda 2 - NES
Zombies Ate My Neighbors - SNES

6/17/19:
My Home Arcade
Recently purchased a Pac-Man & Mortal Kombat Arcade1Up machines.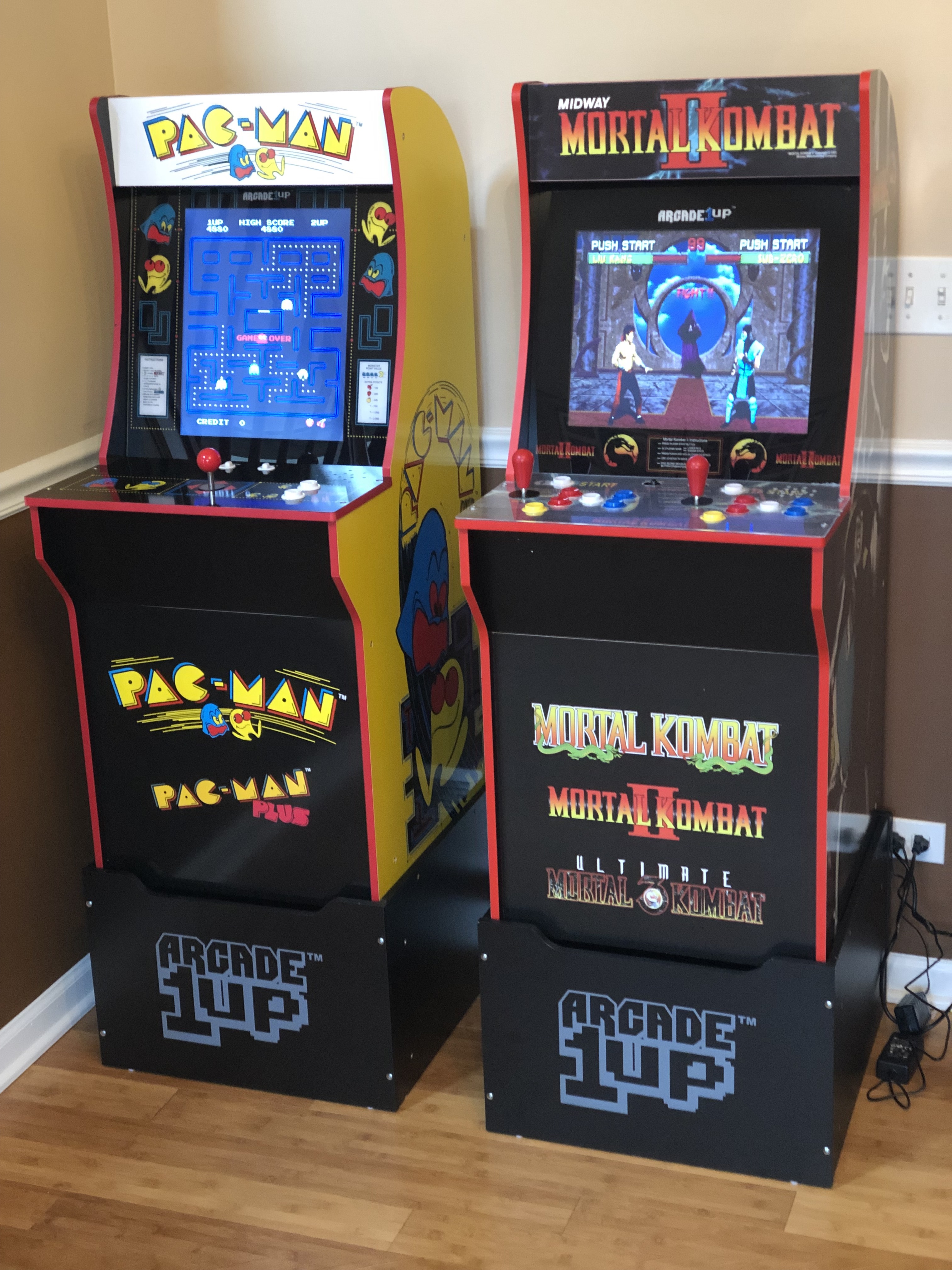 6/17/19:
Connor got his first victory in the game Fortnite. Good job buddy!!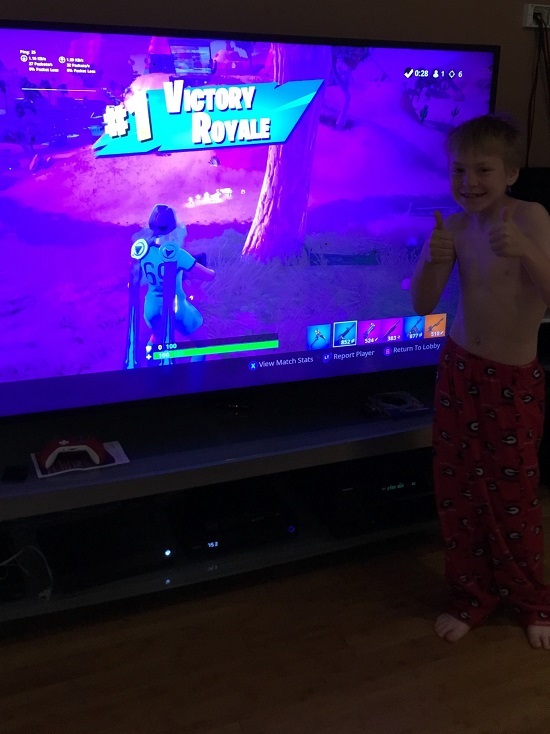 4/16/18:
"The Sandlot" turns 25 years old. Does it still hold up as one of the greatest Baseball movies?


4/12/18:
He is coming, better not go camping tomorrow. He's back the man behind the mask and he is after your soul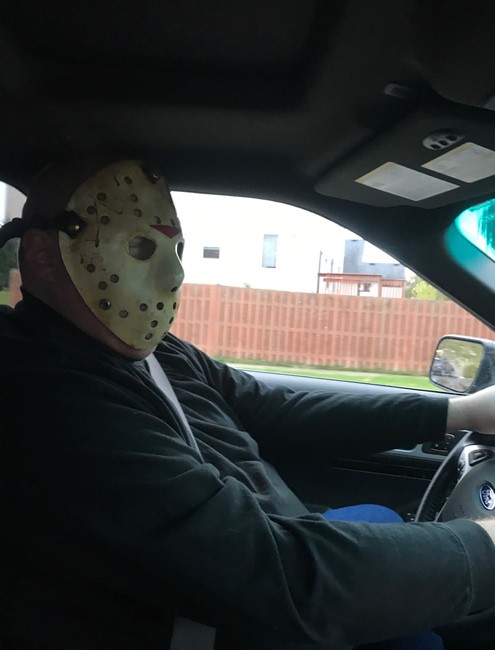 3/4/18:
Connor's 2018 Basketball Picture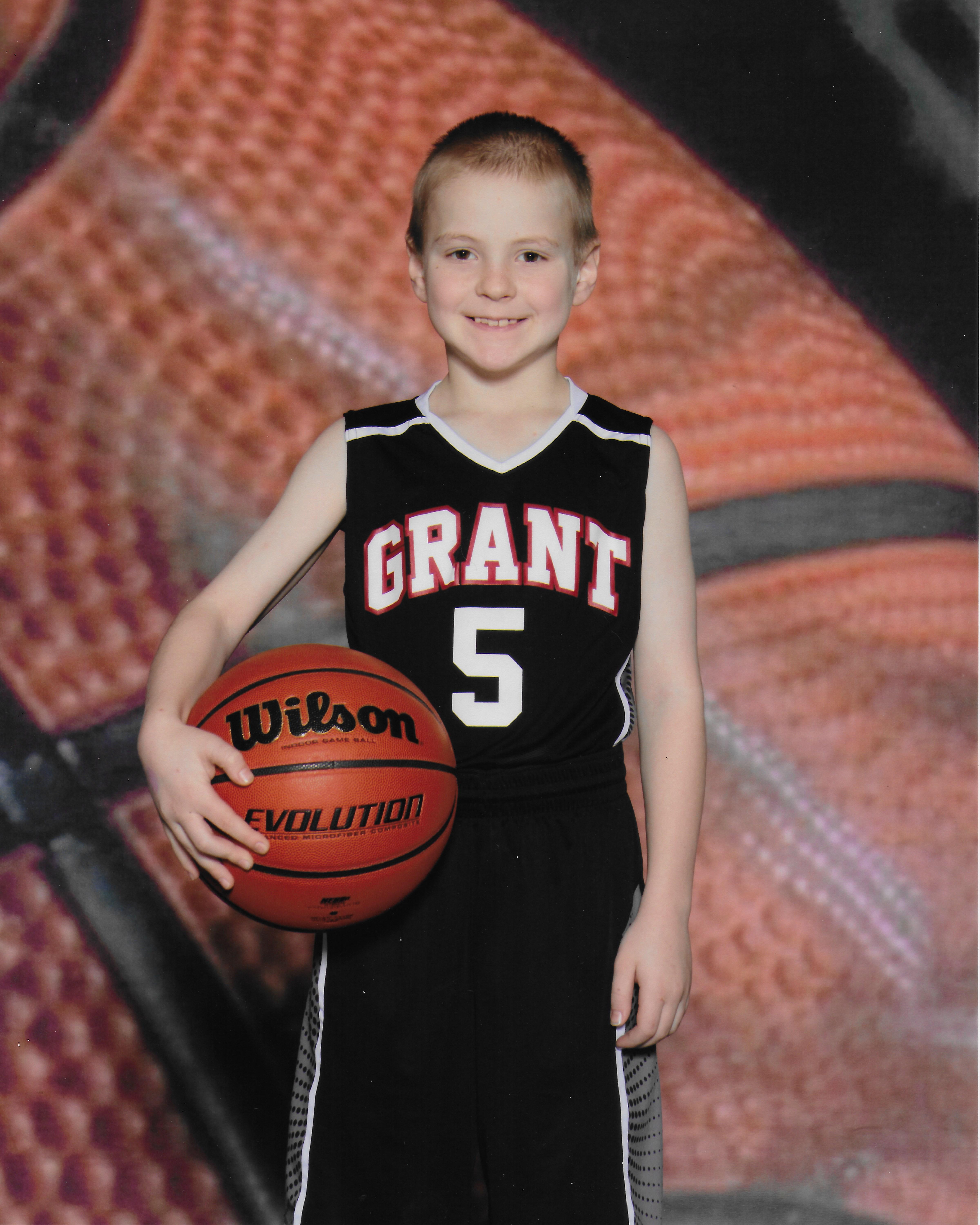 1/29/18:
Four years ago my father died from cancer. I have written a song titles "1946" and decided to record it with the kids help.


1/14/18:
My Best & Worst of Games and Movies for the year 2017. Including Katie's picks


10/10/17:
2017 Fall Family Pictures.
Click the Pictures link above to see all on Flickr



9/22/17:
One more final thought about the 2017 film "It". I did get creped out at a few scenes but had nothing to do with the clown. Had to do with the bully's that make the "Losers Club" another living hell. They are reckless and seem more psychotic then in the original 1990 miniseries

9/19/17:
"It" (2017) Thoughts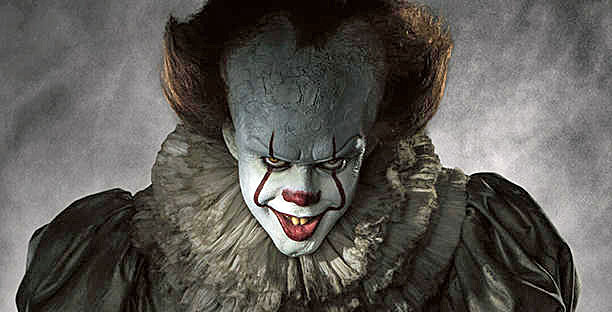 Went and saw the horror movie everyone is talking about, "It" I am not going to mention anything about how so many people are scared to see this or the original ABC mini-series. I personally thought the old film was a lot better then this remake. However I did enjoy the fact that the new movie stayed in one time line, where as the original had constant flashbacks to the characters childhood. The remake stayed in the past and I did enjoy that part. The movie is not that scary as long as you've seen the original, the clown in this movie is a lot more scary looking and sounding and I did not enjoy that part. In the original, Tim Curry's performance and look of Pennywise was a lot more horrifying, meaning that he looked and acted like a fun harmless clown that could trick children to meet their doom. The new Pennywise is a monster clown that would scare the hell out of the kids and would not have the luck drawing them closer. The new film also had more violence, gore and a lot of swearing. You can have a really scaring horror movie without that amount of gore. Personally I enjoyed the original miniseries.

8/29/17:
David drew the logo from Harts Tractor by himself. He did NOT trace it. I think he did a good job, and my dad would be happy with it.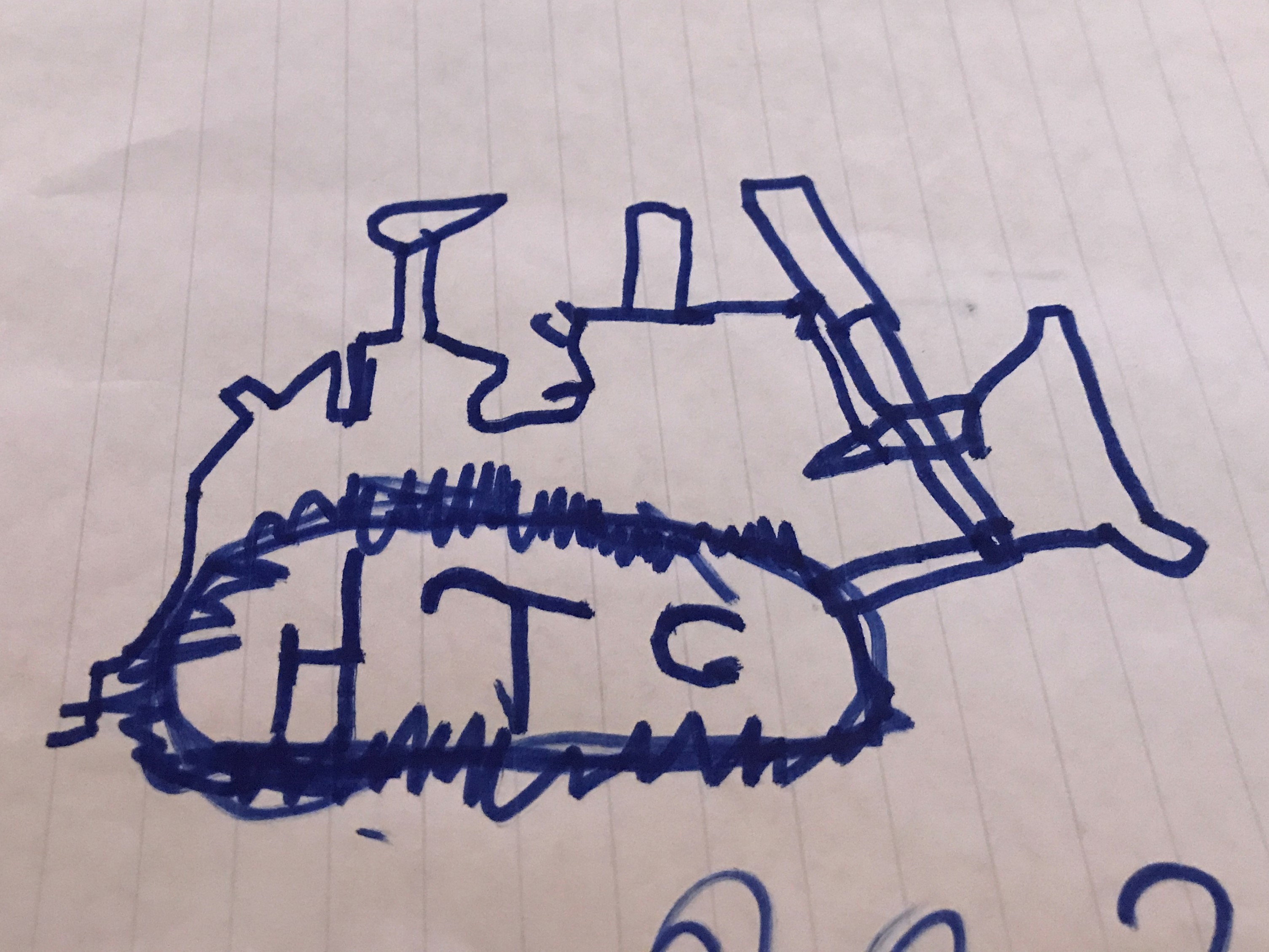 8/15/17:
150,000 Gamer Score on Xbox:
This year I had a goal, earn at least one Achievement a day on Xbox. So far I have stayed on track but little did I know I would reach the 150,000 mark. As I was coming close to 150 I wanted to hit exactly 150 even. Thanks to completing the Batman: Season 2: Episode 1, I reached my goal. Next goal 200,000 which will take 3-5 years I bet.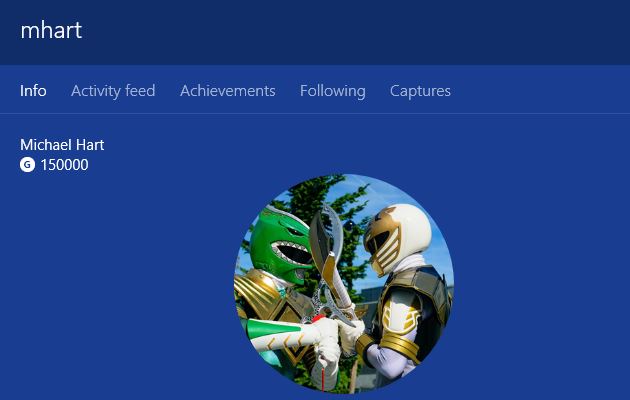 8-6-17:
Photo ops: from Flashback Weekend Horror Convention 2017.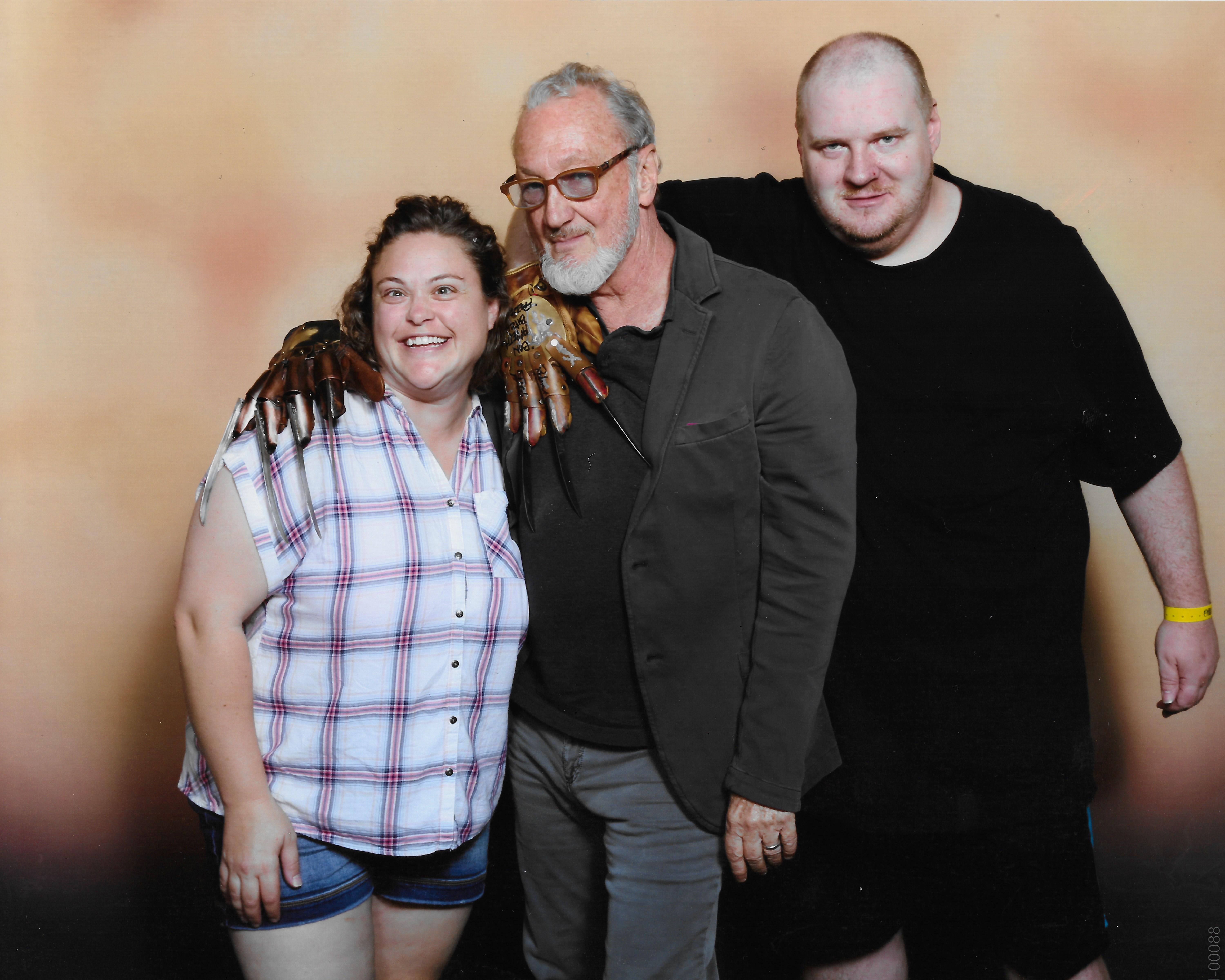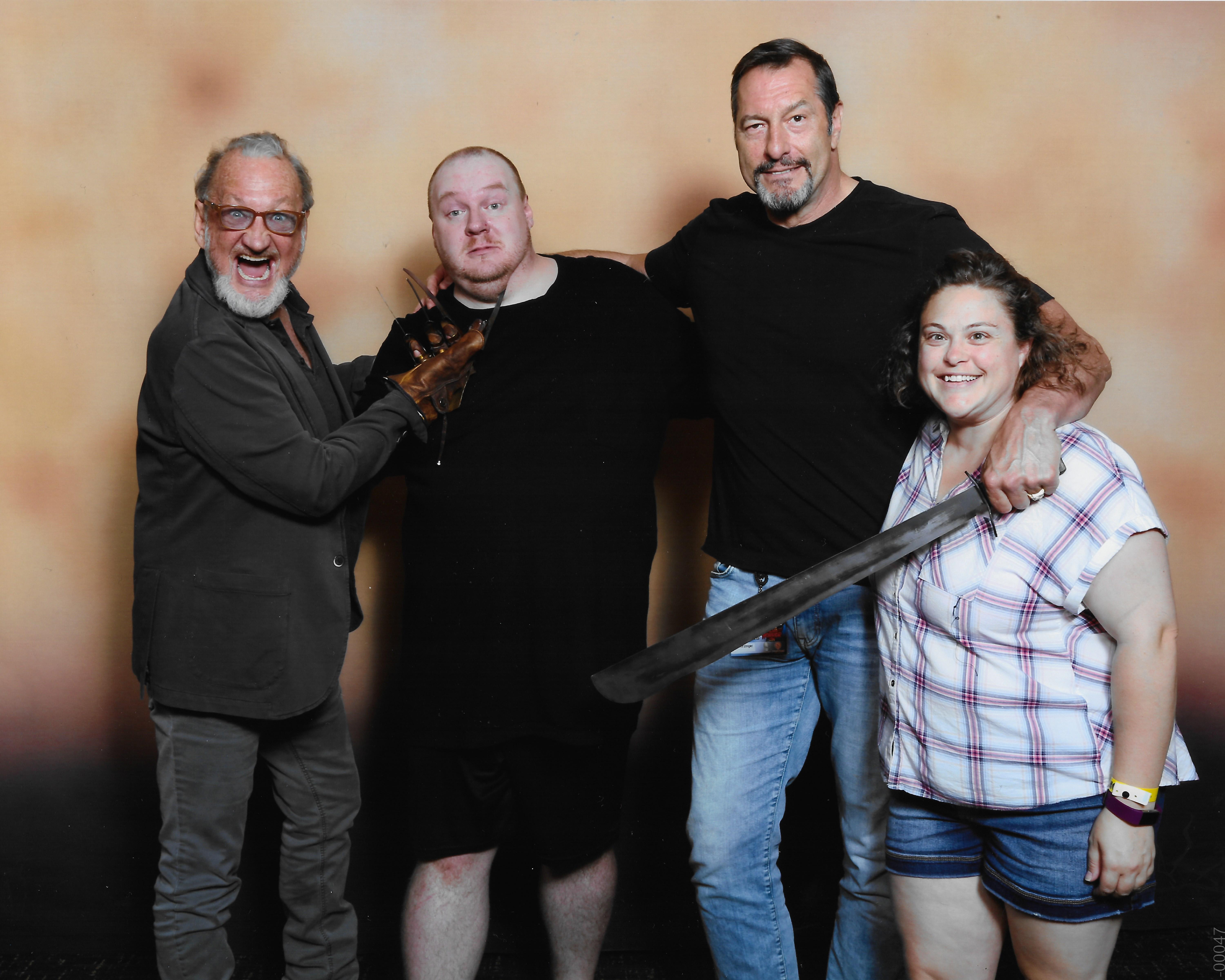 Left: Robert England (while I am wearing one of my gloves on this shoulder) Right: Freddy Vs. Jason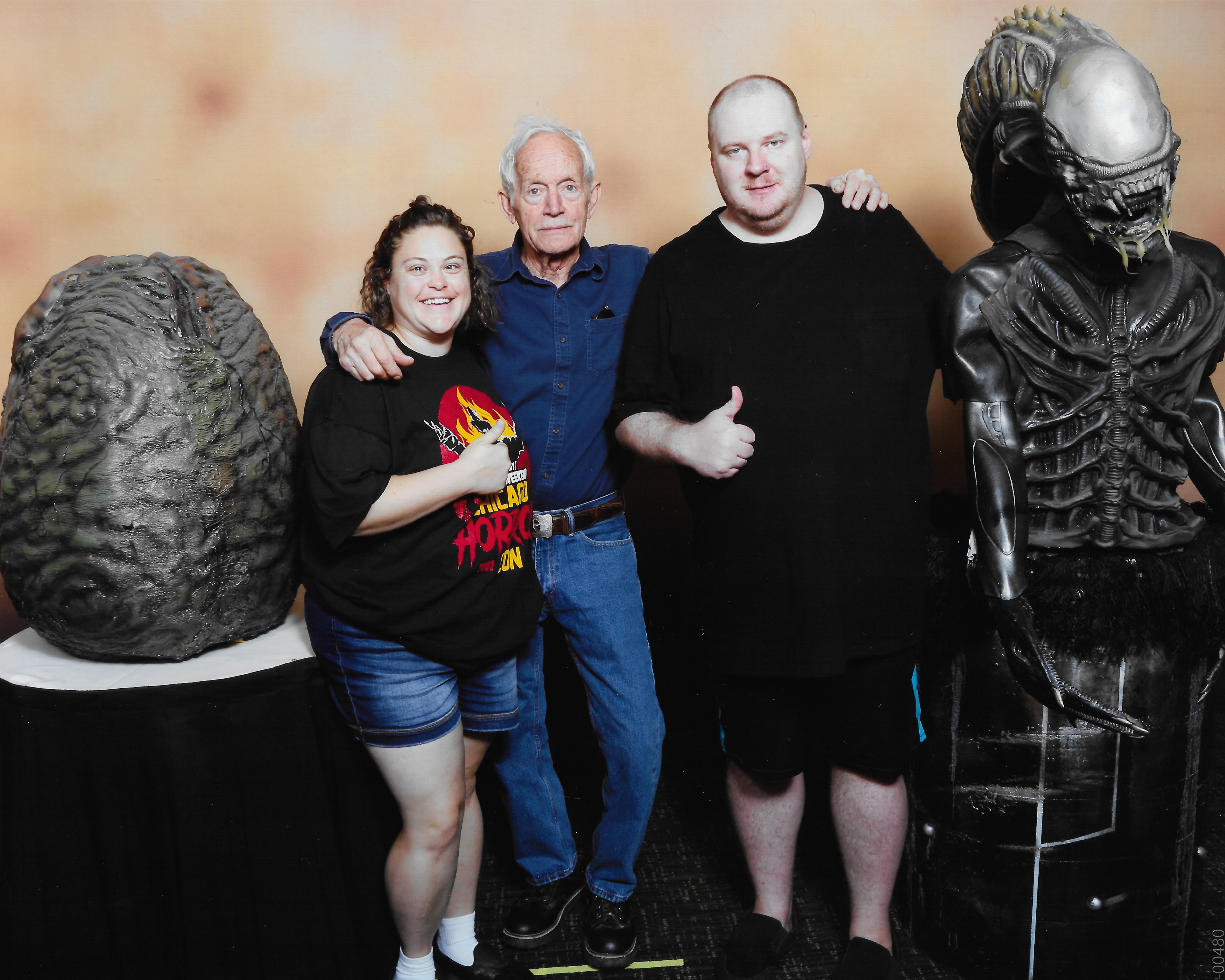 Lance Henrik-sen who is most know for Playing Bishop in the Alien Franchise

8-4-17:
Got to meet Robert Englund:
Was able to meet, talk and get a picture taken with my favorite anti-hero Freddy Krueger at a horror movie convention.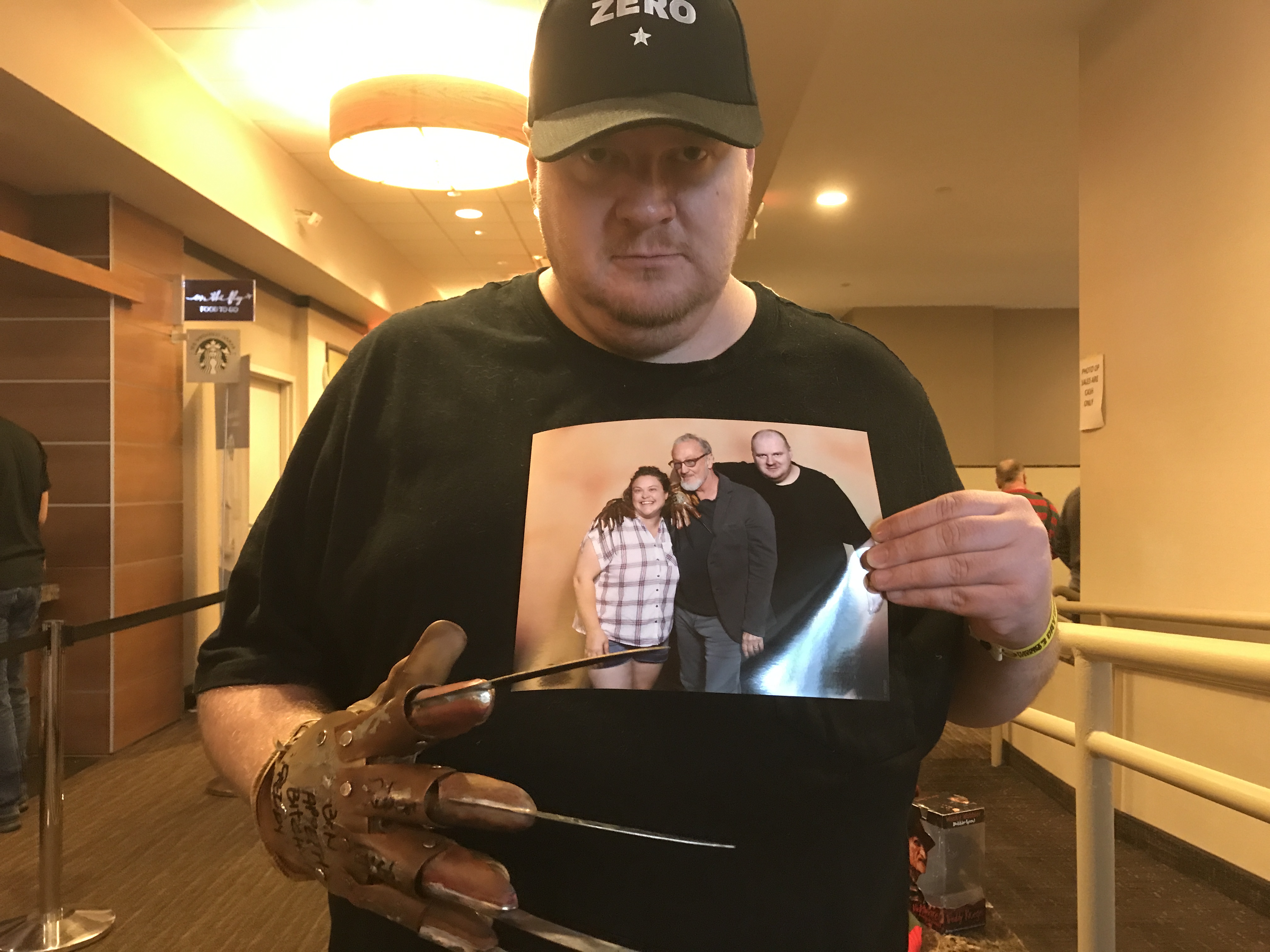 ---
Older News